The Partner Program and Portal
What is the Adyen Partner Program?
At Adyen, we prioritize relationships. The success of our customers doesn't only depend on our innovative solutions but also our partnerships.
That's why we launched our new Partner Program to facilitate closer collaborations. We offer our partners a range of benefits. And we work with them to unlock new opportunities with easy and fast implementations.

What are the benefits for Adyen partners?

As a partner, you receive support from a dedicated team of partner managers around the globe.
You also enjoy a wide variety of benefits, including:
Relevant educational materials in your preferred format.
Technical tools to streamline your operations, like test cards and payment terminals.
Financial rewards, referrals, and marketing support.
Collaborative go-to-market strategies for joint business opportunities.
Early access to pilot programs and product launches.
Tip: Discuss the full range of benefits with your partnership team.


What can I do on the Adyen Partner Portal?
Access the Adyen Partner Portal to streamline your daily operations.
You can perform different activities on the Portal.
Manage customer accounts from one place.
Track sales and growth opportunities.
Access personalized resources on products, sales, and marketing.
Collaborate with your team members.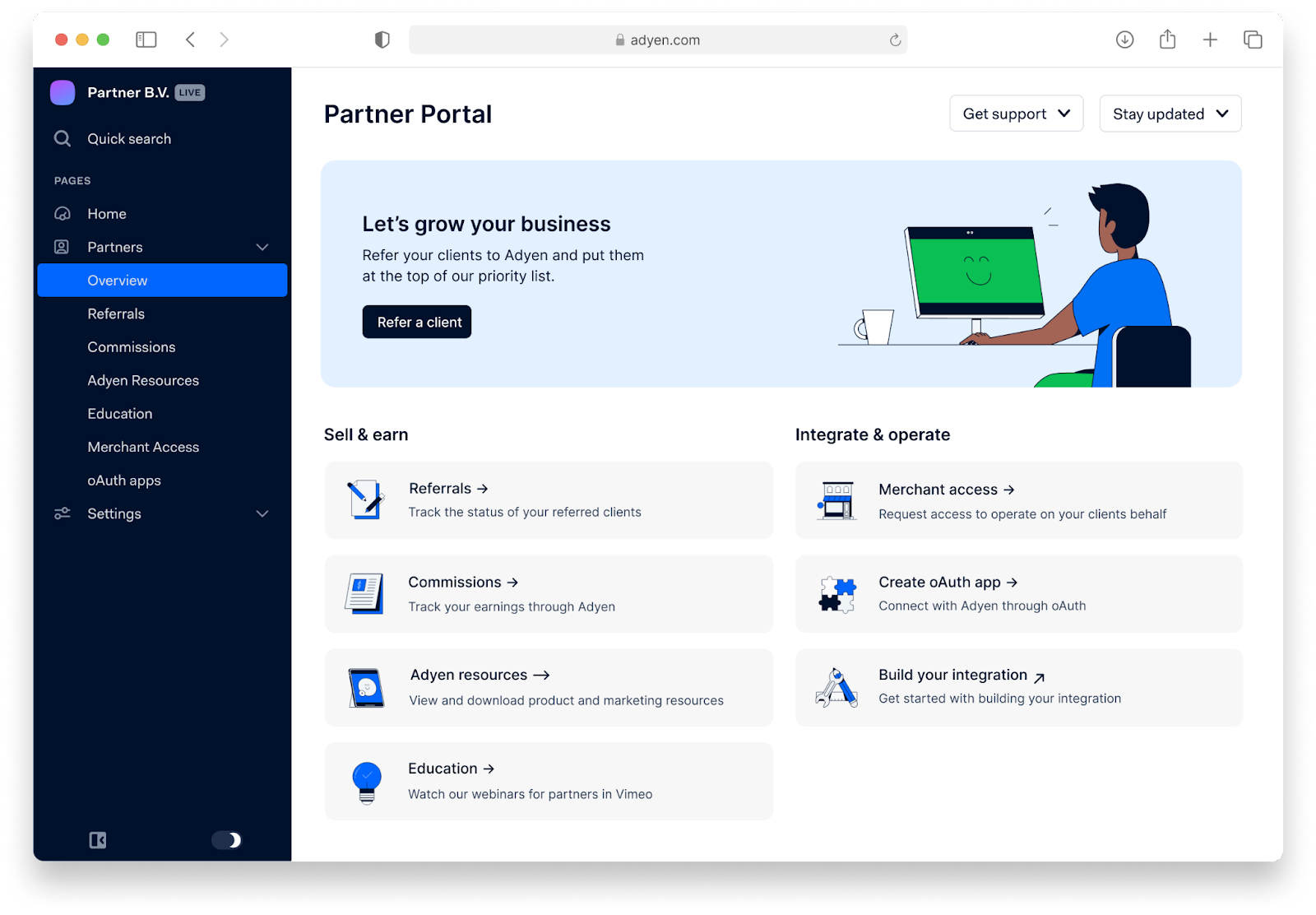 I'm interested. What are the next steps?
To book a demo, contact your partner manager or sign up here.
Was this article helpful?
Do you need additional help?