How do I reconcile payments between my plugin and Adyen?
Use the Settlement Detail report
To reconcile with your Enterprise resource planning (ERP) with one consolidated report, you can use the Settlement Detail report.
The Settlement Detail Report:
Is based on settlement batches.
Is created on the merchant account level.

Shows which processed transactions have been paid out.

Specifies the gross/net settlement amounts (captures, refunds, chargebacks, fee totals, deposit corrections, total settled amount).
Find the report
Log in to your

Customer Area

.

Go to

Merchant Account

>

Reports

>

Settlement details

.

Then, find a batch number and select

Generate Report.
Tip: Learn more on the settlement detail report with a short video.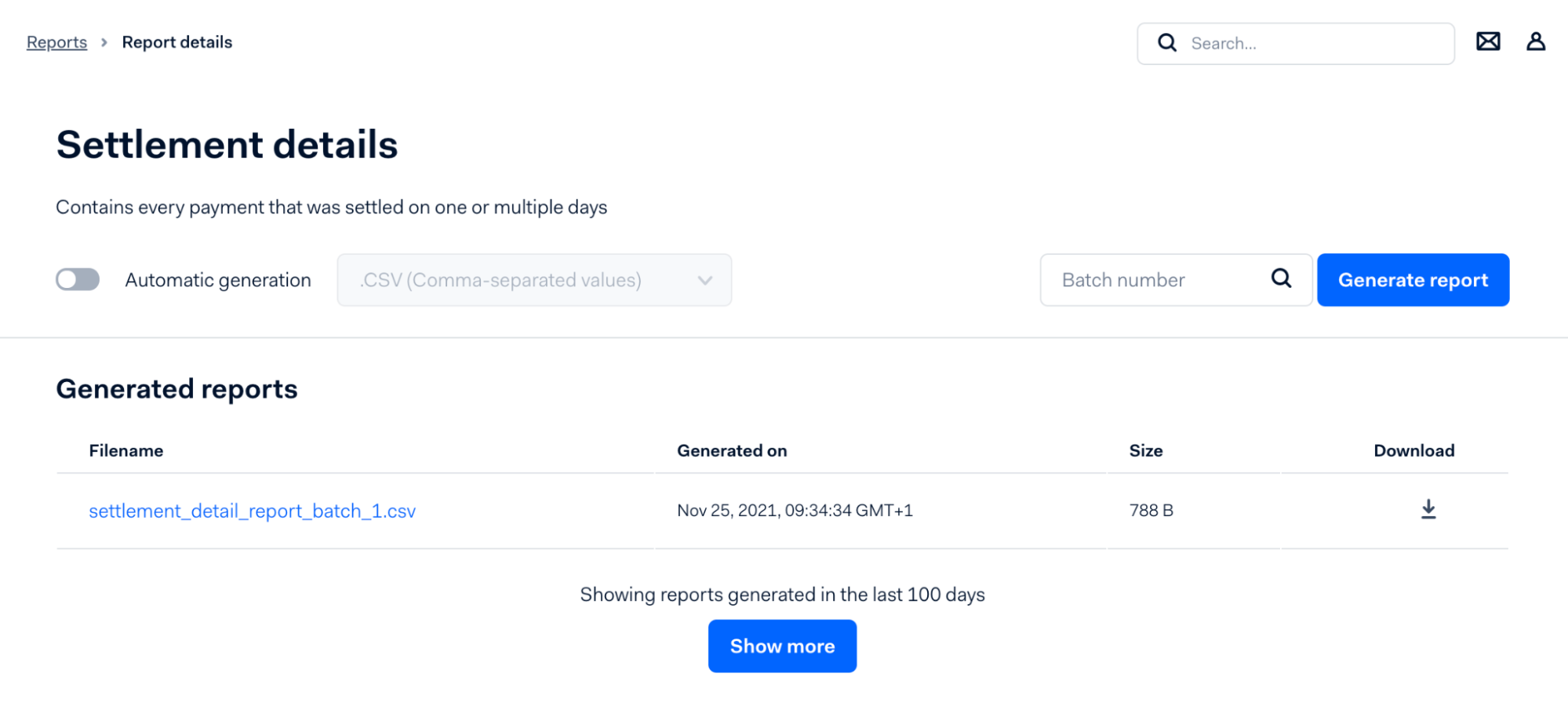 Was this article helpful?
Do you need additional help?