Why are my Klarna transactions refused?
Do you have the right user role?
Please check whether you have the following user role:
Klarna
Klarna is a payment service provider offering different payment methods, of which open invoice (Pay Later) is the best known. It offers customers the option to pay for orders 14 days after delivery. At the moment of shipment, Klarna pays Adyen (upfront), bearing the full risk. Klarna then needs to wait for the funds to be transferred by the customer within 14 days. Klarna also offers "Pay over Time" and "Pay Now."
Klarna takes full responsibility for risk and has full control in the process of accepting or refusing transactions. Based on several factors, such as the shopper's profile, amount, and marke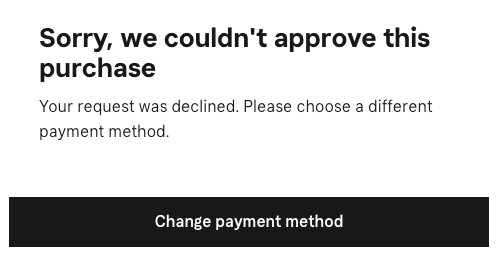 Adyen doesn't have any visibility on those profiles. We, therefore, always advise our customers to block the Klarna payment method whenever the same customer gets refused on a regular basis.
Klarna payments
An authorization by Klarna entails credit risk acceptance for a customer but no debit of funds.
Once a capture is requested, Klarna will automatically send your customer payment instructions. By default, capture for Klarna is manual, unless you specify otherwise when configuring the payment method.
Since these payment instructions aren't invoices, Klarna doesn't include the VAT amount separately.
Due to GDPR Klarna can't share customer data with Adyen or others. Therefore, if your customers need help with their Klarna payments they can reach out to Klarna's Customer Support. For example, when they're receiving notifications, invoices, or reminder fees.
If a customer wants to have their payment instructions resent, as a business you can do so from the Orders App on the Klarna Merchant Portal.
Common reasons Klarna payments get refused
The shipping address is different from the billing address.

The amount is too high. Klarna is taking a calculated risk and this will increase with the amount of the payment.

The billing address or contact details aren't correct.
For testing LIVE Klarna payments, it's important to know that you need to input real customer data because fake data won't work. Klarna checks all information, and if they receive a request that contains fake data, they'll simply refuse it.
Was this article helpful?
Do you need additional help?