How can Adyen reports help me with reconciliation?
What is reconciliation?
Reconciliation is the process to ensure that the given documentation matches the actual movement of funds from the moment the payment is initiated until it reaches your account.
Adyen provides various financial reports which can be used for different reconciliation purposes such as invoice or payout reconciliation. Based on what needs to be reconciled, a specific report can be selected.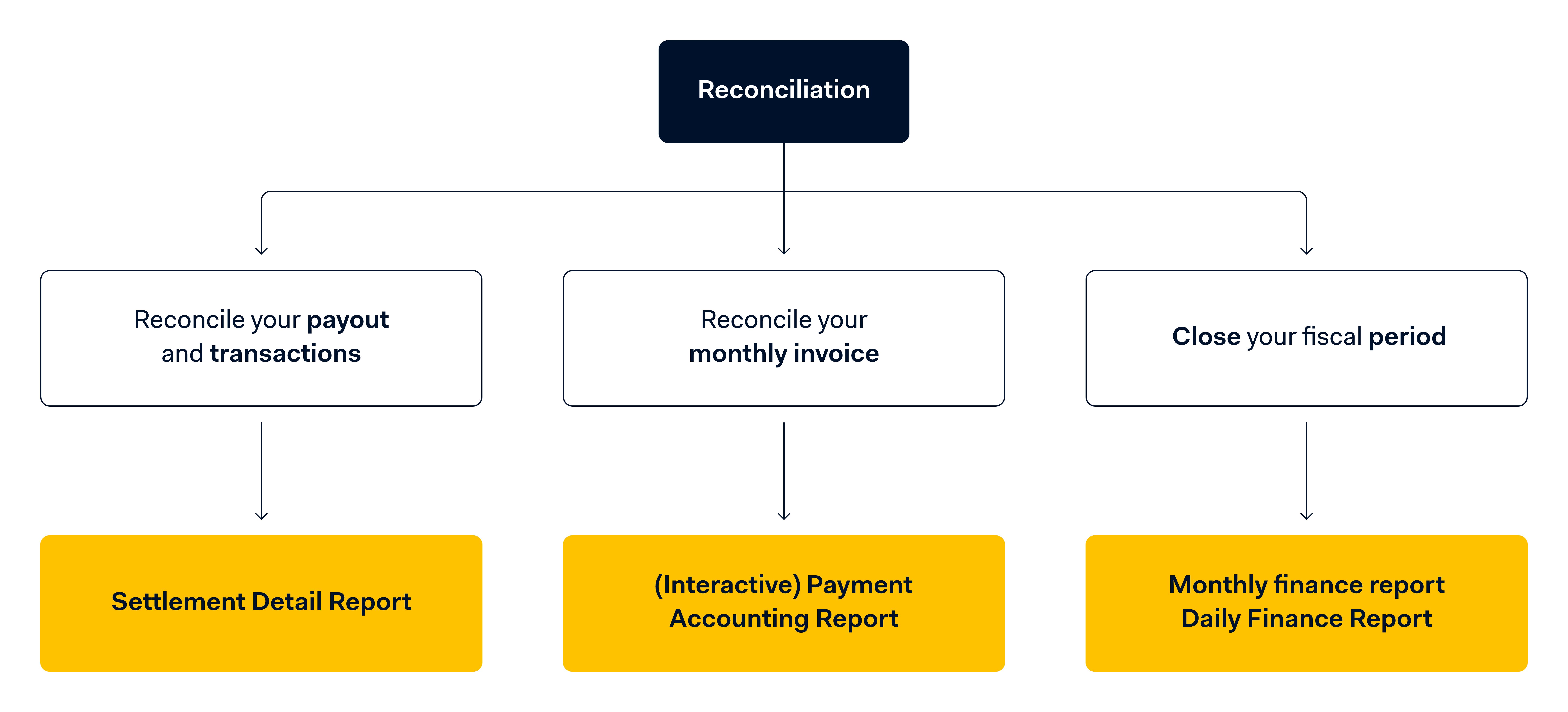 Invoice reconciliation

: Use the (interactive) payment accounting report to reconcile monthly invoices. This report provides a detailed overview on payment level and allows to filter on the different stages of the payment lifecycle.

Payout reconciliation

: Use the settlement detail report to reconcile payouts. The settlement detail report provides an overview per payable batch. It'll show everything that comes in and out of a payable batch and will allow you to understand what makes up the merchant payout.

Closing of fiscal year

: Use the Monthly finance or Daily Finance Report to close your fiscal period or understand the current status of your account. These reports provide an overview of the different components of your account such as the payable amount, fees charged or current balance at a point in time.
Tip: Find these reports in your Customer Area > Reports.
Was this article helpful?
Do you need additional help?