Why and how should I use risk reports?
Do you have the right user role?
Please check whether you have the following user role: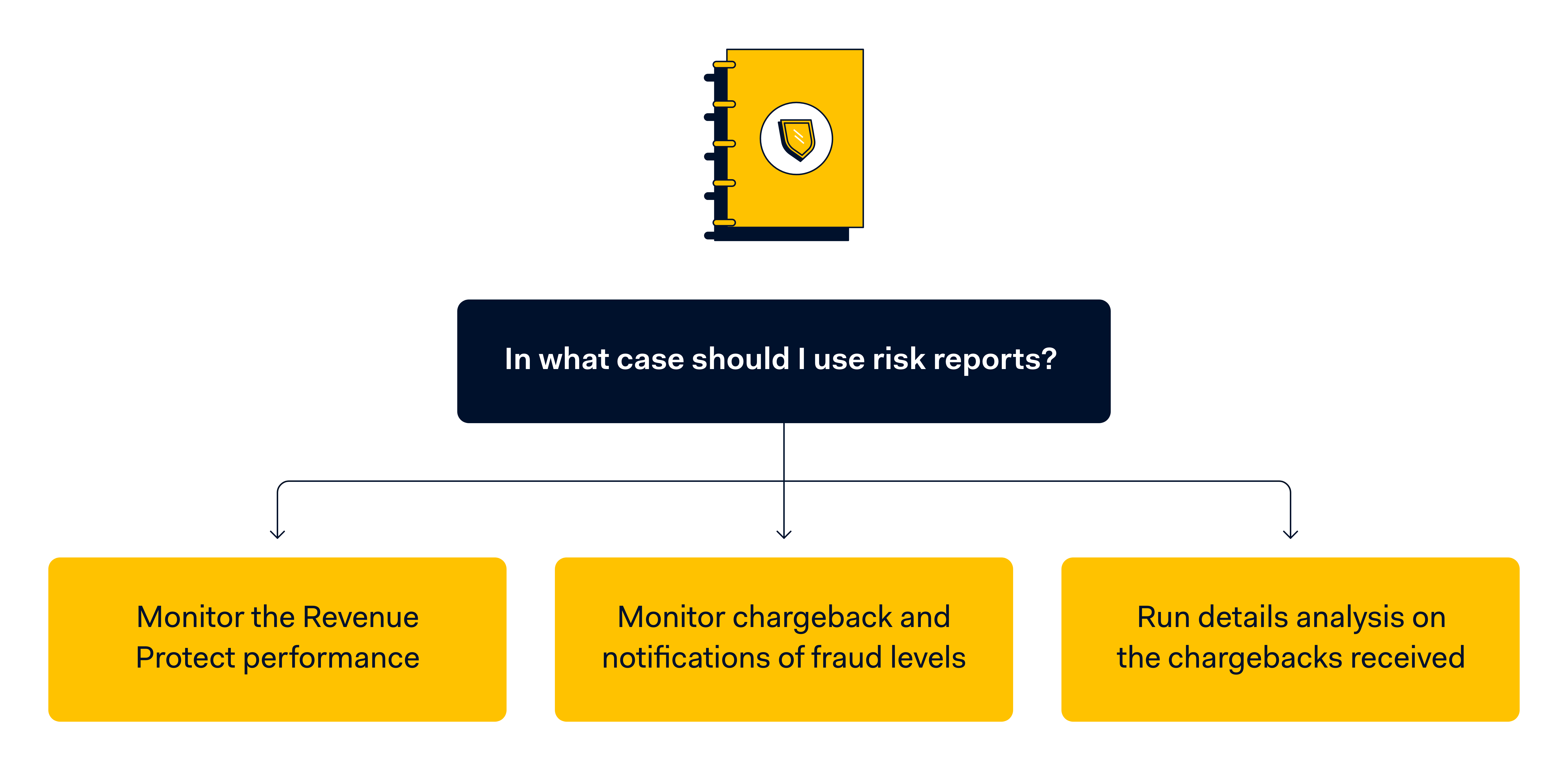 1. Monitor the Revenue Protect performance
You can use the Risk Report to see how many transactions are being blocked by Revenue Protect, and because of which rules mainly.
For example, after you implement a new rule change, it is recommended to monitor the impact it has on your traffic using the risk report.
2. Monitor your chargeback and notifications of fraud levels
Through the Live chargeback dashboard, you can monitor your chargeback and notifications fraud level, per week, per month, filtering on payment method, issuing country, transaction date.
This report is relevant when wanting to assess the impact of a rule change on the level of frauds on your account. Fraud levels should drop after the date of the implementation.
3. Run detailed analysis on the chargebacks received
With the downloadable reports (chargeback transaction details report), you will be able to run more detailed analysis and identify different fraud patterns that you can prevent through the implementation of risk rules.
For example, if you find a recurring email address systematically making chargebacks and fraudulent transactions, you can then add the address to the referral list and therefore block them from making purchases.
Was this article helpful?
Do you need additional help?