What do I need to know about Plugins updates?
For any new feature or bug fix within Adyen plugins it is required to upgrade the plugin version to make use of this feature. Patches and feature releases should be easier to upgrade however we recommend setting up time to test the new version properly and make sure it is working as it should.
For our open sourced plugins, these upgrades can be found on either Adyens Github or one of our partners Github. We work with many partners for different plugins and the partners can be found on our Partner directory.
We recommend to stay up to date with the last major version of the plugins as these are always fully supported by the Adyen team or the Partners team. When it is fully supported it makes the plugin is kept up to date with great new features and bug fixes. Older versions after some time are unsupported due to the nature of the upgrades it is impossible to support / debug all older versions.
Stay up to date
For open sourced plugins you can stay up to date with the new updates by subscribing to the Github repository of the specific plugin you are interested in.
Follow these simple steps (make sure to be already signed in or create an account):
1. Go to the Github Repository you are interested in following.
2. Select "Watch" on the top right.
3. Scroll down to "Custom".
4. Tick "Releases" and apply.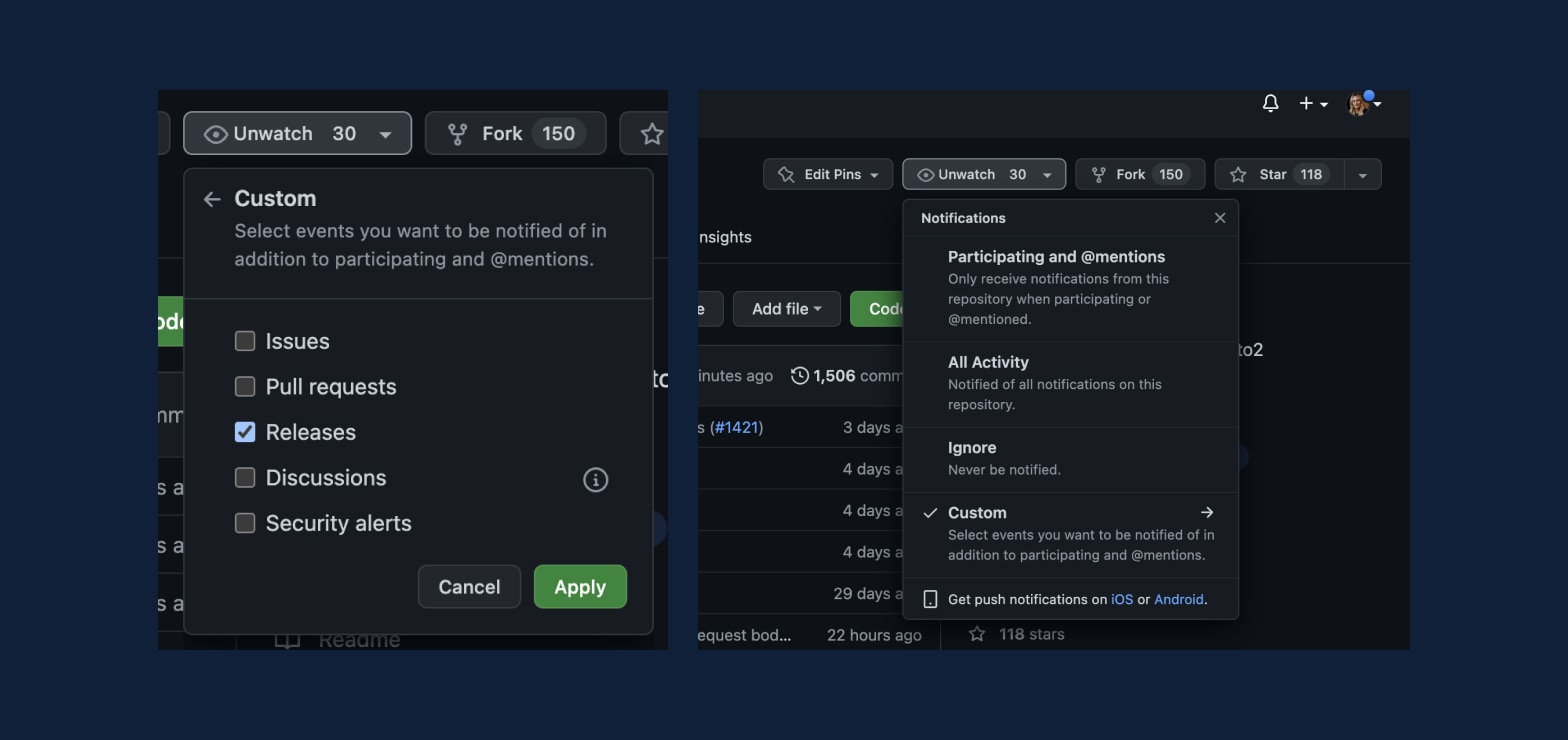 Was this article helpful?
Do you need additional help?