Why are Klarna payments still pending?
Check the capture settings
Klarna has manual capture enabled by default. If your company settings are set to automatic capture, this might result in OpenInvoice payments to be stuck in Pending.
Automatic capture can only be enabled if you comply with Klarna's regulation of shipping the product within 24 hours of the capture. After it's enabled on Adyen's side, make sure to change the setting Use auto-capture for OpenInvoice payments in Magento, under the Magento Order Processing section.
Tip: To change the Klarna capture settings to immediate capture, contact our Support Team.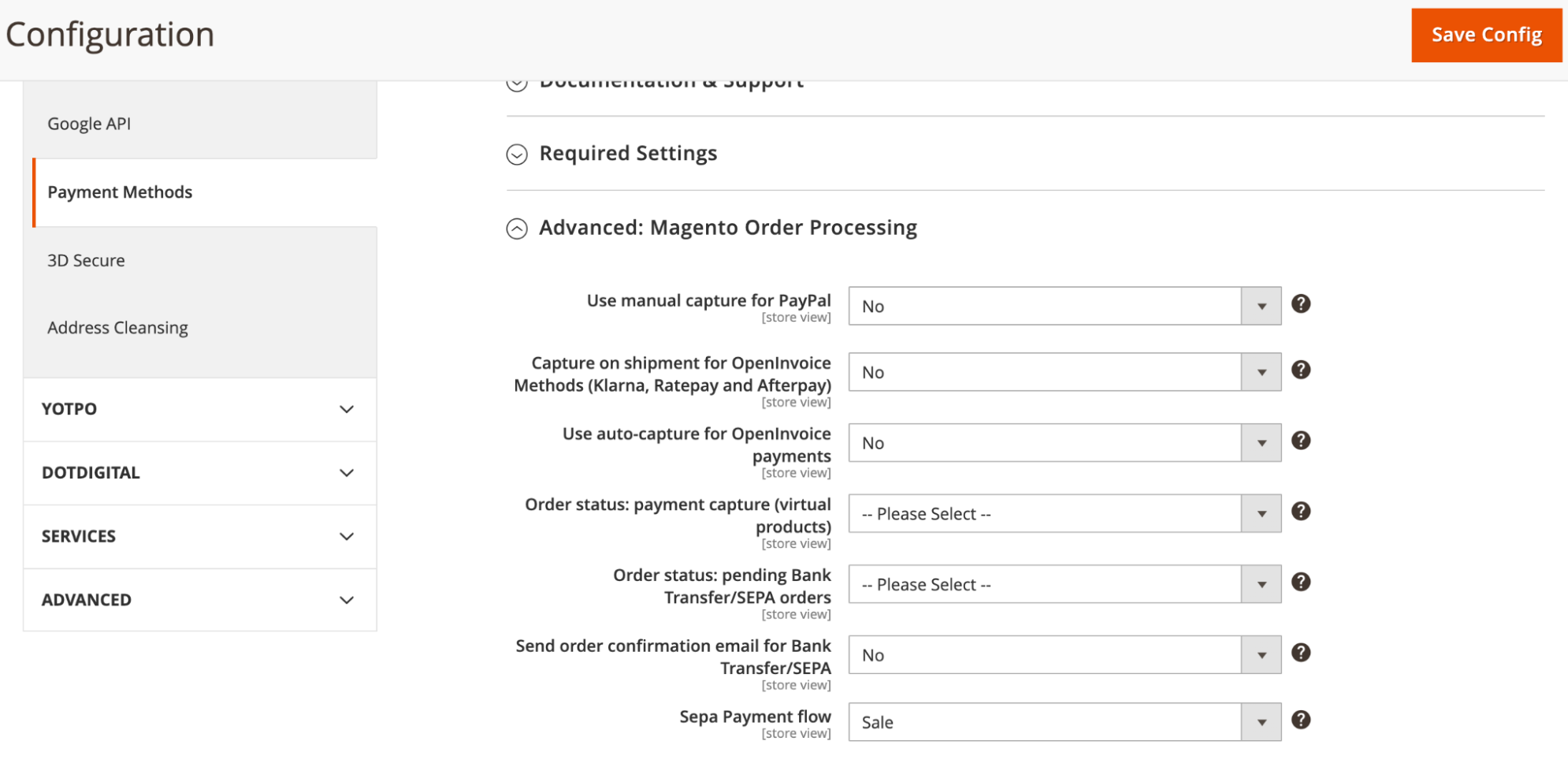 Was this article helpful?
Submit your request
Contact our support team to request any additions or changes to your setup.
Submit a request
Do you need additional help?