How can I view my shopper insights?
Do you have the right user role?
Please check whether you have one of the following user roles:
Merchant View Shopper Insights Dashboard

Merchant Admin

Merchant Report
Gain shopper insights
Shopper Insights is one of the three main pillars of Unified Commerce. It allows you to gain deeper insights into your customers and their purchasing behaviors across channels.
Ready-made dashboards provide high-level insights, in the Insights section of your Customer Area. The dashboards are based on aggregated data from payments made through your company and merchant accounts.
To gain insights there are 3 dashboards available.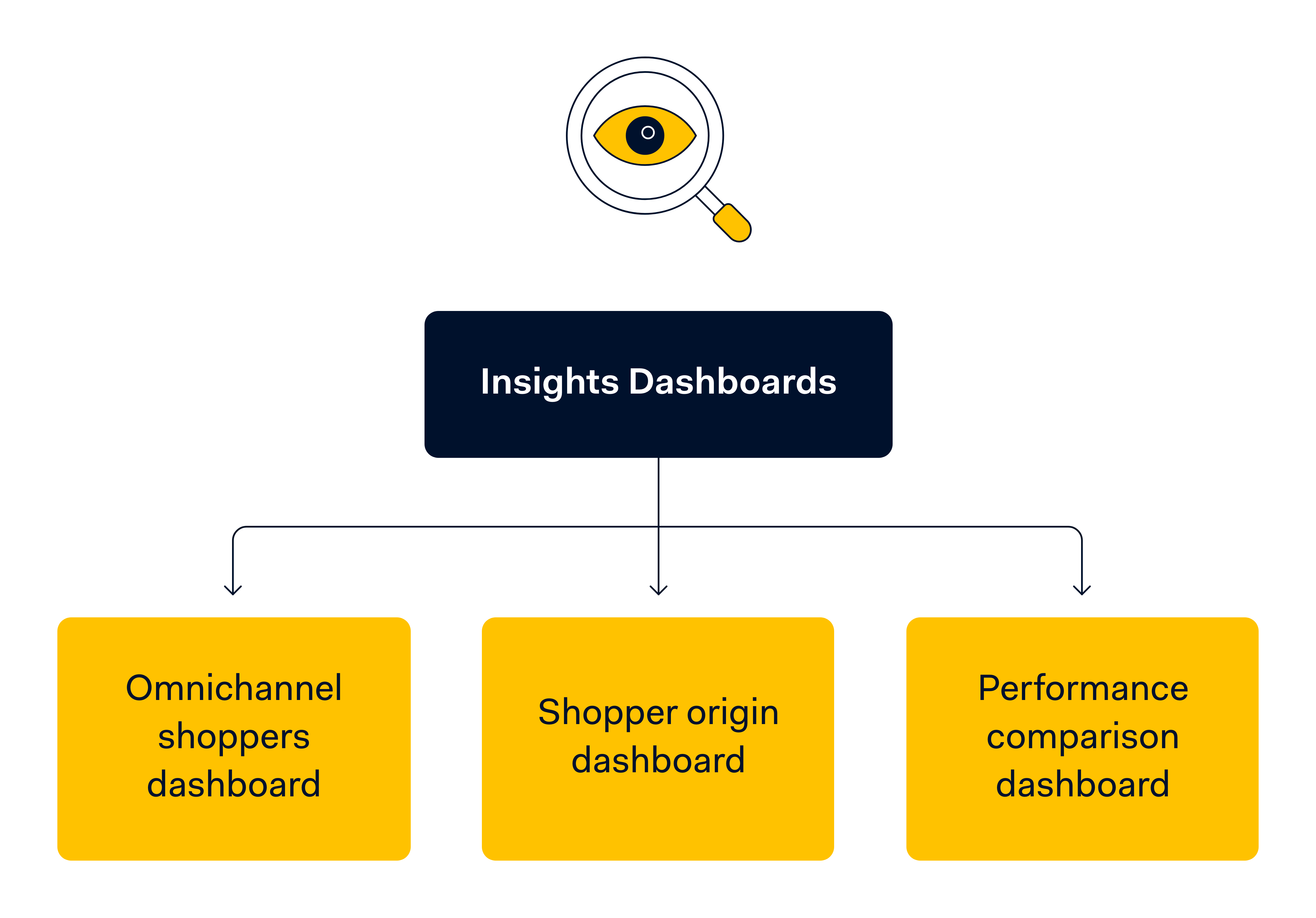 Gather data yourself
Gather the payment data you receive from Adyen, and add it to your own database to build your own dashboards.
Tip: Learn how to collect customer identifiers.
Was this article helpful?
Do you need additional help?