RevenueProtect is our built-in risk management solution helping businesses to make the right decisions and fight fraud, reduce costs, and increase conversion using a combination of static rules and machine learning.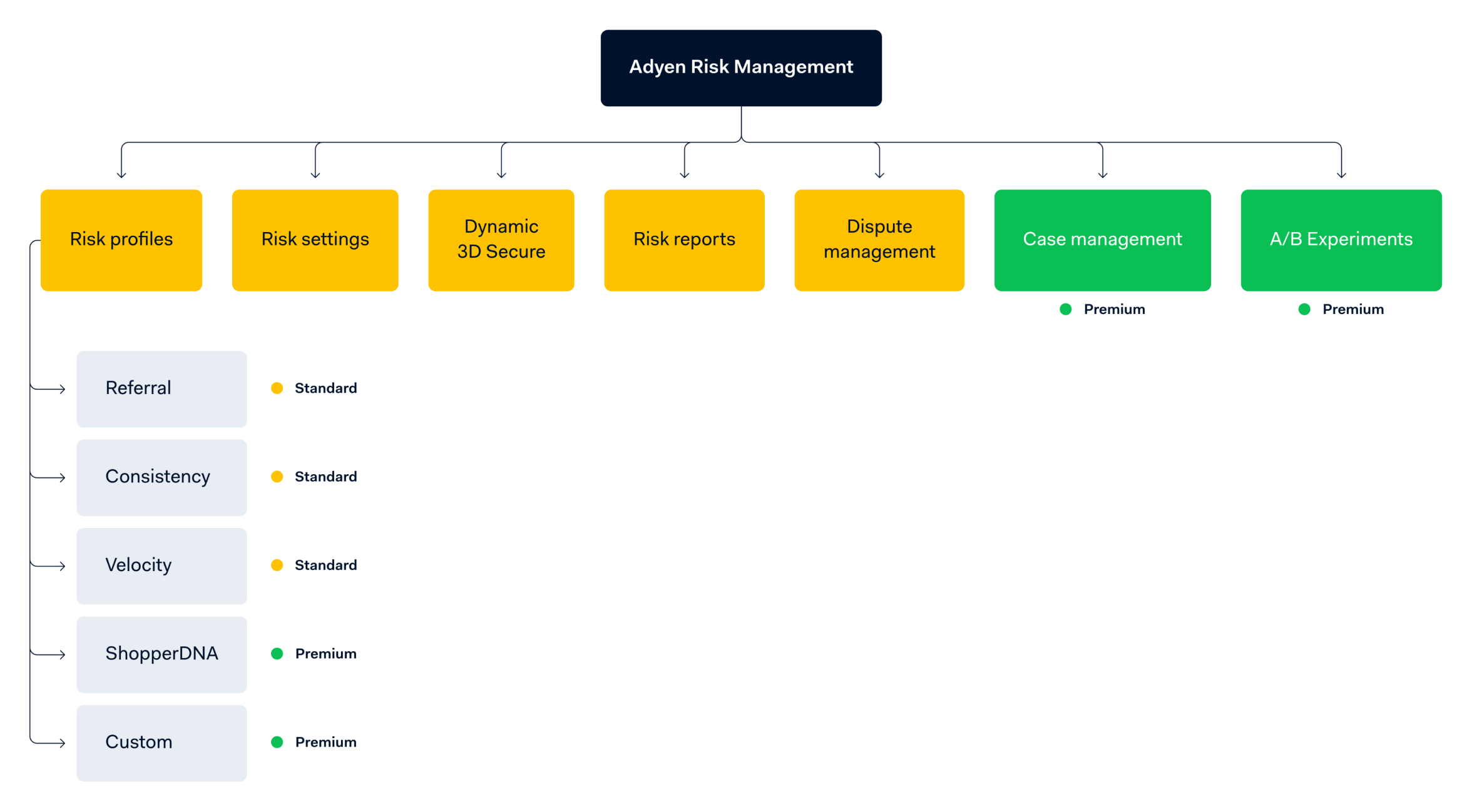 With risk management there's no single solution, every business is different and faces unique risks. But this comes with the challenge of finding the right balance between risk management and customer experience. RevenueProtect solves this challenge by helping businesses detect, prevent and respond to fraud through a combination of risk checks and machine learning technology.
RevenueProtect Basic and Premium
RevenueProtect basic offers a set of standard risk checks free of charge whereas the RevenueProtect premium includes more advanced risk features such as experimentation and machine learning at an additional cost.
Standard risk rules
Velocity checks

Consistency checks

Referral rules (block and trust list)
Premium risk rules
ShopperDNA

Custom risk rules

Experiments
Case Management
Was this article helpful?
Do you need additional help?